Scott E. Risser, D.D.S., M.S.D.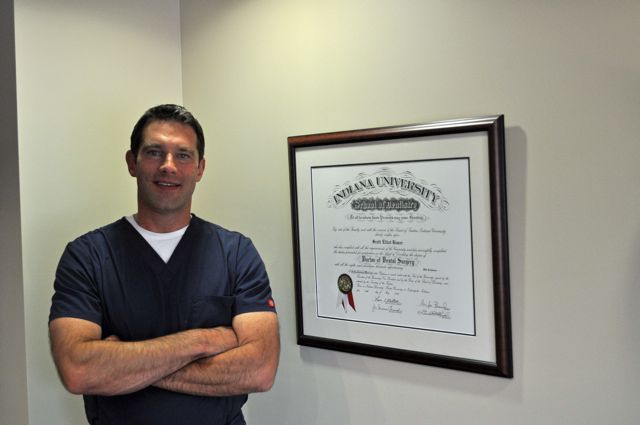 Dr. Risser received a B.A. in biology from Indiana University in Bloomington, Indiana in 1994. He continued his education at the Indiana University School of Dentistry where he graduated with Distinction in 1998.
After one year of private practice in Avon, Indiana, he returned to the dental school for two years of graduate Endodontic training. In 2001, he received his Certificate in Endodontics and a Masters of Science in Dentistry. Upon completion of his training, he moved to South Bend and joined Dr. Feltman in his well established endodontic practice.
Currently, Dr. Risser lives in South Bend, Indiana and enjoys spending quality time with his wife Rebecca Risser and family. He and his wife, Rebecca, love to travel and are always seeking out new and exciting destinations. When home, he also enjoys playing golf, tennis, and going for a nice run.

Dr. Risser is an active member of the American Dental Association (ADA), the American Association of Endodontists (AAE), the Indiana Dental Association (IDA), and the North Central Dental Society (NCDS).