We have been using digital radiography in our office since 1998. When we perform endodontic procedures within the tooth we can't see where we are going. Radiographs or x-rays help us to confirm length and direction of our instruments as well as abnormalities of the roots themselves.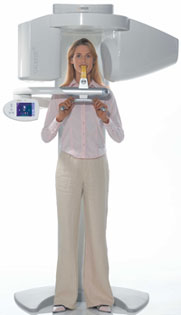 It is not unusual to need 3-6 x-rays from the start of treatment to the completion. The very last thing we do is take a final x-ray to send to the dentist. This is very important because it helps the dentist in rebuilding the tooth.
Many people have been concerned with x-rays in the past. They often comment about the radiation. Digital radiography captures images with nearly one-tenth the radiation of traditional machines. Ten x-rays from our office equals one x-ray from a non-digital office. In addition, we speed up the process with a computer image within seconds and there are no chemicals to dispose of in the environment.

We are very proud and feel very safe using this type of technology. We hope you will also feel comfortable while in our office. Please ask the staff or the doctors any questions that you have concerning your safety in our office. We are committed to providing you with state-of-the-art care in the safest environment possible.

With this new type of imaging we can:
See the results immediately
Show you the problem on a large monitor
Expose you to a fraction of normal radiation exposure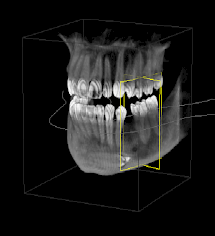 Currently we print these images on high quality paper and send them to the referring dentist when the treatment has been completed. It won't be long before we will be able to e-mail these images directly to the dentist.

Don't hesitate to ask the doctors or the staff any questions regarding this new technique for taking x-rays.

If you are a referring dentist and wish to have final images sent by e-mail please contact our office for more information.