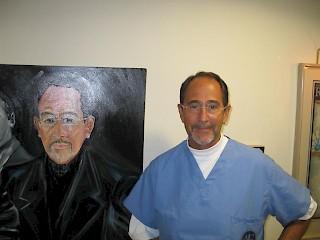 Dr. E. Michael Feltman grew up in LaPorte, Indiana where his father owned Joseph's Shoe Store. But it was actually his mother, Annette, who probably had the most profound impact on molding Feltman into the person he is today.

"My mother told me to be a physician, " Feltman says, "That I shouldn't be in the shoe business... so I did well in school as far as grades and I decided, 'okay, I'll be a physician.'"

Dr. Feltman graduated from LaPorte High School and headed to Indiana University (IU) in Bloomington. It was there he decided that pre-med just wasn't for him.

After earning his undergraduate degree, Dr. Feltman stayed in the IU System and attended the dental school in Indianapolis were he received his doctorate in dentistry.
Dr. Feltman has been a member of the Indiana Dental Association for Fifty years and was awarded with the Fifty Year Gold Pin at the 159th Annual Session of the IDA.